Financing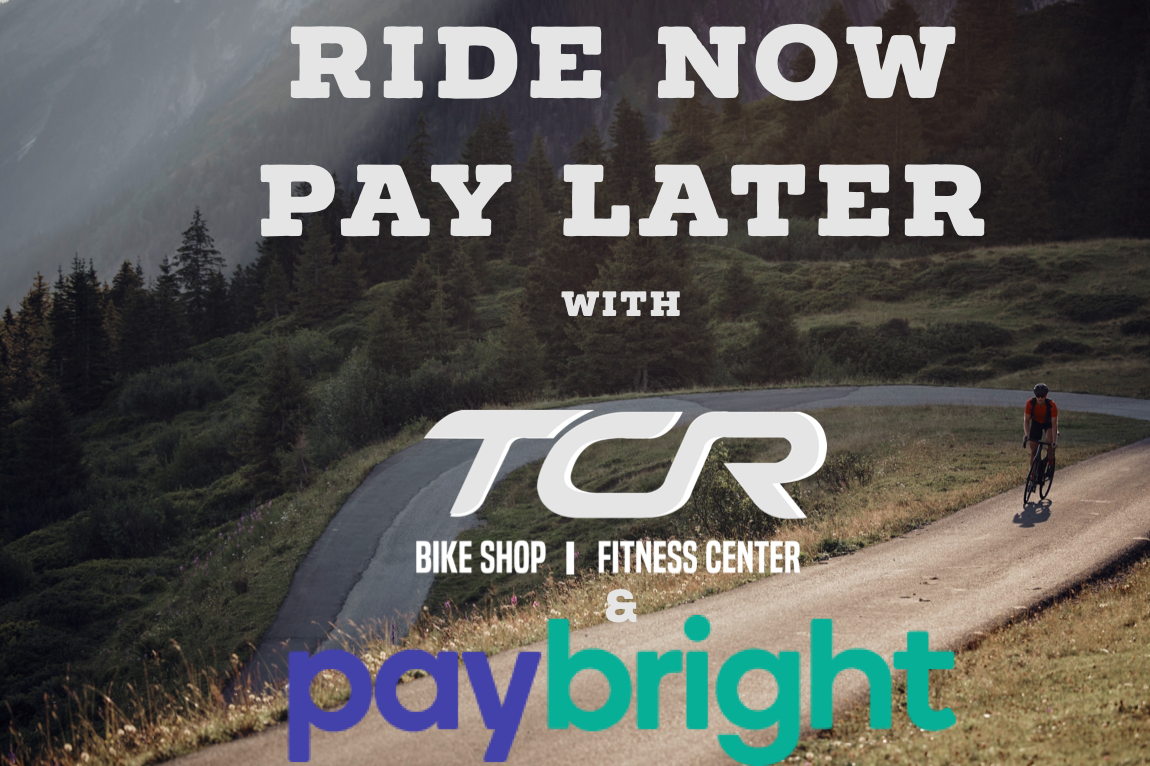 TCR Bike Shop has partnered with PayBright to offer
financing for use in our retail store.
Easy and affordable payment plans from PayBright.  Simply fill in a few details to quickly learn if you qualify for a loan
 

 

Fixed terms & monthly payments with 

Interest rates as low as 9.95%
Loans starting at $300
18, 24 or 36 month terms
No penalties for paying a loan off early
$6.95 monthly processing fee

 

 
 
 

Prequalify before you buy

Get your PayBright spending limit while you're still shopping.

Quick and convenient checkout

Place your order quickly and easily by choosing PayBright as your payment method at checkout. Enter a few details to get an instant decision and complete your purchase.

Easy payments

PayBright will automatically debit/charge monthly payments using your preferred payment method: a bank account or a Visa/Mastercard debit/credit card.

 
 
 
 
 
 
 
 
 
 
 

 

 
 

Prequalify 

Follow the link below and fill out the application

 

Get set up

Use your mobile phone number to set up your PayBright plan within 60 seconds.

 

Enjoy your purchase!

Confirm your payment plan and then you're done! Enjoy your purchase today and pay later.

 

 
 

FAQ's
Are there requirements to use PayBright?
Yes. You'll need:
• To be 18+ years old
• To be a resident of Canada
• A Canadian bank account, or a Visa/Mastercard credit/debit card. Your debit card must have the Visa or Mastercard logo
• An SMS-capable Canadian phone number
• To meet the minimum cart size required to use PayBright as a payment option at checkout
How do I apply?
If your basket is eligible for monthly payments with PayBright, the option will be presented at checkout. After confirming your phone number, you'll be sent a one-time SMS password to confirm your identity. You'll then enter a few details for an instant decision. If you're approved, you will set up your repayment method with PayBright and accept the terms of your payment plan.
Does PayBright do a credit check?
To learn more about PayBright and credit checks, please read this helpful FAQ article on the PayBright help site.
What is PayBright's interest rate?
For more information on interest or fees, please see this helpful article on the PayBright help site.
I was not able to complete a PayBright transaction. What happened?
Unfortunately, PayBright is not able to provide payment plans to every applicant. This could be due to the information on your credit file, or because PayBright was not able to verify your identity or your payment method.